Overview
Situated on Massachusetts Bay, Boston is one of the state's most populous cities and famous for its rich history and love of culture. It offers plenty of cultural opportunities, world-class shopping, access to superior health care, and a focus on quality education. It's a great place to live, raise a family, and retire. Because living and housing costs are relatively expensive in Boston, owning a home in the area is an excellent investment. Below are 15 of the best residential architects working in Boston, Massachusetts—these are the people who will bring your dream home to life.
The Best Residential Architects in Boston, Massachusetts
ZeroEnergy Design
Address:
156 Milk Street, Suite 3, Boston, MA 02109
About ZeroEnergy Design
ZeroEnergy Design is a full-service architecture firm focusing on renovating and designing new modern green homes. Since its inception in 2005, the firm has specialized in a wide selection of services, including custom home design, multifamily architecture, mechanical design (HVAC), and passive house consulting. The firm serves New England and the Tri-State Area. The firm remains committed to creating innovative and ecologically sensible designs that inspire its clients.
Stephanie Horowitz is ZeroEnergy Design's managing director and orchestrates the firm's portfolio of net-zero energy and Passive House certified projects. Throughout her career, she has won numerous design awards, and her works have been published by Architectural Record and Design New England. Stephanie is a registered architect in Massachusetts, Rhode Island, Maine, New Hampshire, Connecticut, and New Jersey. She is also a Certified Passive House Consultant.
ART Architects
Address:
33 Union Street, 4th Floor, Boston, MA 02108
About ART Architects
ART Architects is an architectural firm formed in 1971 by Jim Righter, Jacob Albert, and John Tittmann. It specializes in various residential architecture services, including additions, remodeling, custom homes, and commercial architecture. Over the past five decades, the firm has built many agile projects in Arlington, Belmont, Boston, Braintree, Brighton, Brookline, Cambridge, and Charlestown. It has become a leader in sustainable best practices and enthusiastically embraced low-energy building. The firm's portfolio includes museums, libraries, multi-unit residential, and a broad spectrum of house styles.
ART Architects' founding partners continue to direct the firm to this day. Jim has been an active member of the Boston Athenaeum since 1990 and is a fellow of the AIA. Meanwhile, Jacob and John are registered architects in Massachusetts, Maine, New York, and Connecticut. They are NCARB-certified as well.
Flavin Architects
Address:
175 Portland Street #6, Boston, MA 02114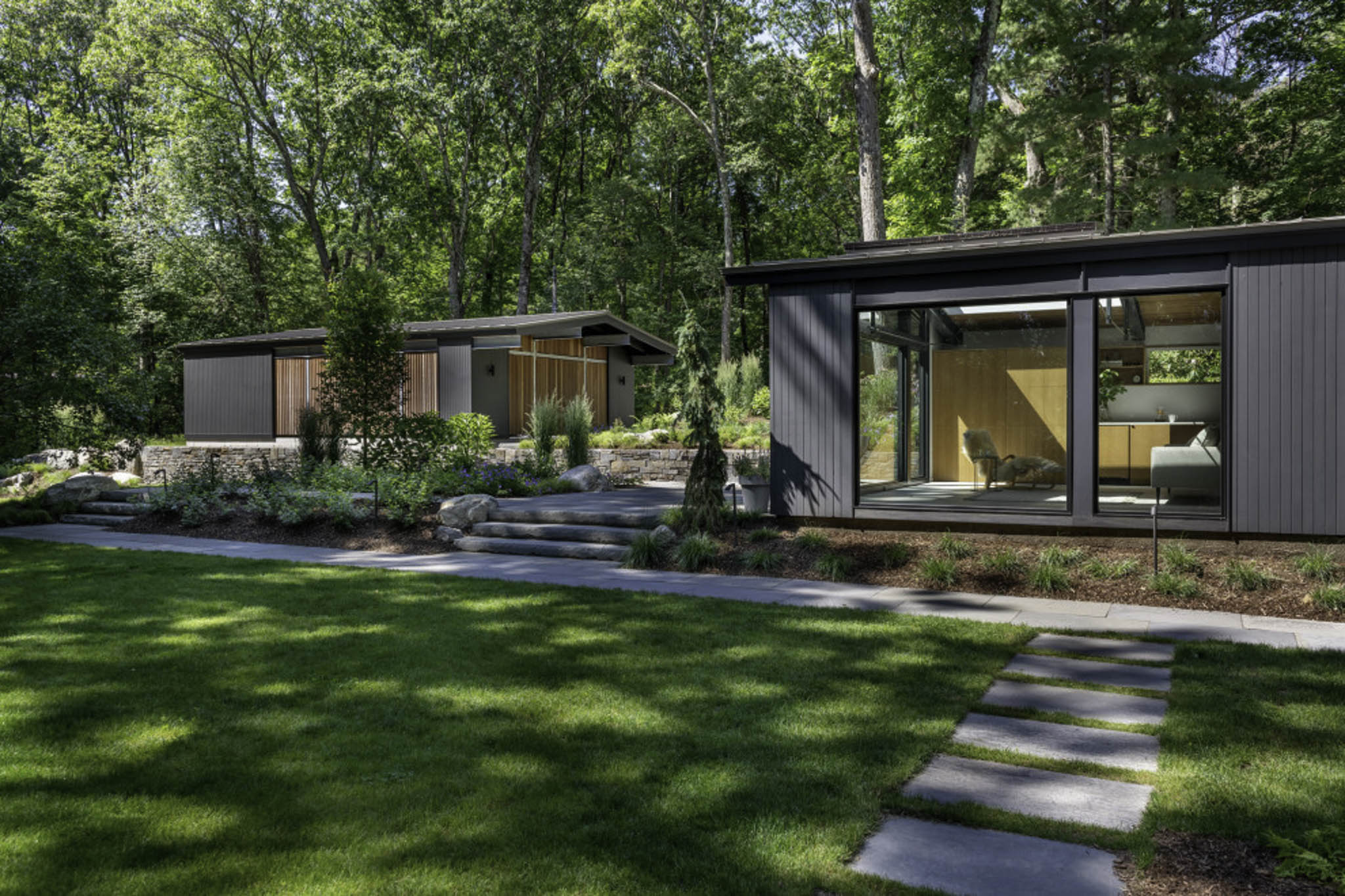 About Flavin Architects
Flavin Architects is a Boston, Massachusetts, award-winning modern architecture firm. The firm has been in the industry since 1991, providing new homes, additions, renovations, and restorations to families across Arlington, Belmont, Boston, Brookline, Cambridge, Charlestown, and Jamaica Plain. The firm prides itself on designing modern natural homes that inspire clients to live creative lives. Its works are deeply rooted in the context in which its projects are built and located. The firm remains committed to creating designs that relate beautifully to the surroundings.
Colin Flavin is the founding principal of Flavin Architects and leads every residential project. He developed the firm's unique style of natural modernism, and he is an avid sketch artist. Under his leadership, the firm has amassed many awards, including the 2021 Best of Boston Home Contemporary Architect.
Cummings Architects
Address:
57 South Main Street, Ipswich, MA 01938
About Cummings Architects
Cummings Architects is a recognized custom design architecture firm designing beautiful homes that enhance clients' everyday lives. For 23 years, the firm has earned a reputation for creating imaginative and finely-detailed custom homes that provide a personal and inviting vibe. The firm opened its doors in 1999, specializing in custom architecture, interior design, and commercial projects across New England and Boston. The team includes highly-respected and sought-after professionals in the region. Cummings Architects cultivates collaboration within its crew to produce harmonious designs that elevate each other.
The company operates under the oversight of Matthew Cummings. He is a skilled and empathetic listener, passionate about bringing the best in his teammates, and focused on making clients feel comfortable throughout the process. The firm has been featured in many publications, like Boston Globe and HGTV Magazine.
Hacin + Associates
Address:
500 Harrison Avenue, Studio 4F, Boston, MA 02118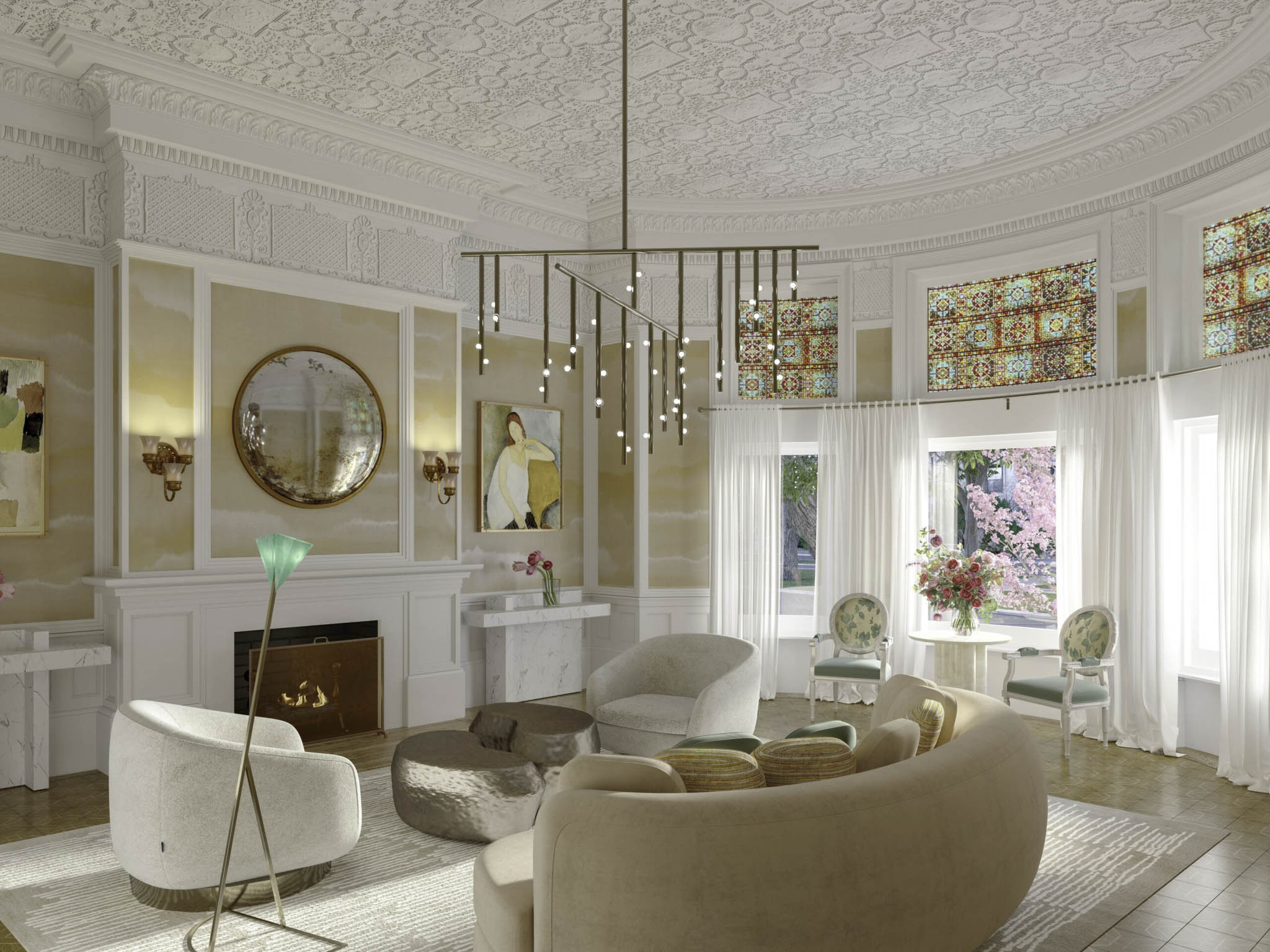 About Hacin + Associates
Hacin + Associates is a Boston-based, award-winning, interdisciplinary firm that serves as a creative studio of architects, interior designers, and graphic designers. Founded 29 years ago, the firm specializes in residential and commercial architecture and design, serving the Boston South End neighborhood. Since its inception, the firm has worked on a diverse range of project types, designing spaces without boundaries. The firm cultivates lasting relationships with clients in the process of developing efficient and practical homes that will ultimately change their lives.
The firm was formed by David Hacin in 1993; today, he manages a team of over 30 people. He is a son of an architect and has 35 years of comprehensive experience in the construction field. David is an active member of many community and design organizations, including the Boston Society of Architects, Historic Boston, Inc., and the Boston Civic Design Commission.
Maryann Thompson Architects
Address:
741 Mt. Auburn Street, Watertown, MA 02472
About Maryann Thompson Architects
Maryann Thompson Architects is an architecture firm headquartered in Watertown, Massachusetts. Since its establishment in 2000, the firm has focused on creating sustainable and regionally-driven designs to promote the phenomenological qualities of its site locations. It provides a wide range of services—including residential and institutional architecture–to clients in Allston, Arlington, Auburndale, Bedford, Belmont, Boston, Brookline, Burlington, Cambridge, and Charlestown. Maryann Thompson Architects employ a crew from diverse backgrounds, enabling it to see its projects from different perspectives. Over the years, it has received three AIA National Honor Awards.
Maryann Thompson formed the company over two decades ago. Her work is famous for reconnecting architecture with the landscape while employing a poetic approach to design. Before starting her company, she served as Thompson and Rose Architects' founding partners.
Charles Rose Architects
Address:
115 Willow Avenue, Somerville, MA 02144
About Charles Rose Architects
Operating in Somerville and Boston, Massachusetts, Charles Rose Architects is an architecture, planning, and interiors studio creating meaningful spaces that blend architecture and the natural environment. The firm has been in the business since 1989 and takes great pride in its responsiveness to every client's concern. The firm is proudly inclusive of its customers' ideas and viewpoints. It believes that extensively engaging with them enables the firm to understand, and understand deeply, the site and its clients' aspirations.
Charles Rose Architects operates under the supervision of Charles Rose. He graduated from Princeton University and Harvard University's Graduate School of Design. In over 20 years of his architecture career, he has completed over 50 buildings across the United States. Under his leadership, the firm has received many awards, including the American Institute of Architects New England Award for Design Excellence.
SV Design
Address:
126 Dodge Street, Beverly, MA 01915
About SV Design
Since 1987, SV Design has been transforming clients' lives through its thoughtful designs. The firm is known for its character and integrity. It is passionate about fostering collaboration to develop transformative ideas and build functional spaces that shape the way its clients live. The firm specializes in residential, multifamily, and institutional architecture and design. It develops homes and structures in Beverly, Chatham, Boston, and the surrounding area. SV Design is committed to quality, artistry, exceptional service, and timeless design.
Thaddeus S Siemasko is the founder of the architecture practice and is passionate about creating exceptional places for people to live, learn, and work. His work experience includes everything from academic institutions to commercial facilities to single and multifamily residences. The firm has been featured by numerous media outlets, including At Home and Northshore Magazine.
Catalano Architects
Address:
125 Pearl Street, Boston, MA 02110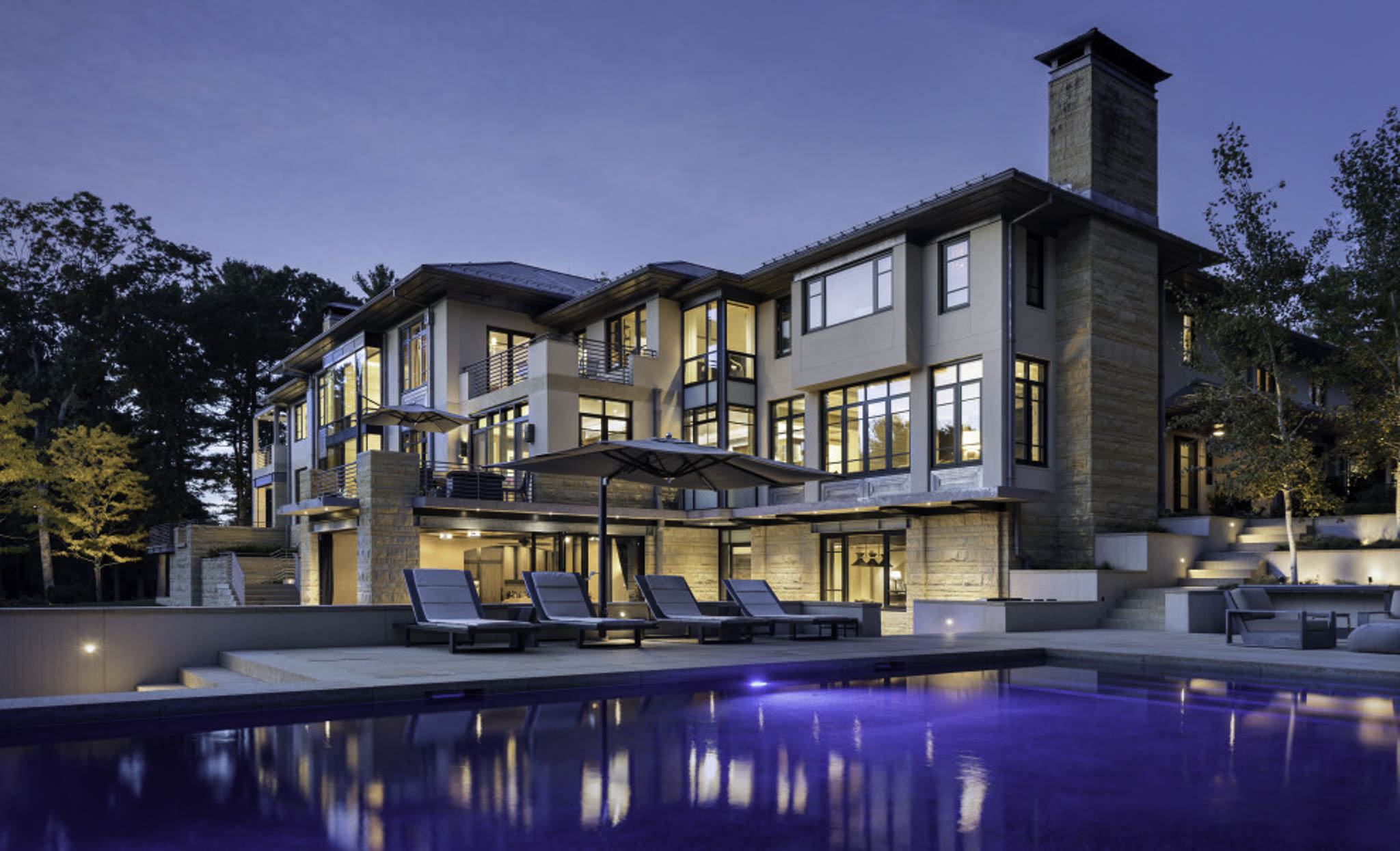 About Catalano Architects
For more than 30 years, Catalano Architects has focused exclusively on custom, client-centric residential design. The firm's portfolio includes a wide range of architectural styles, resilient coastal designs, multigenerational homes, and transformative renovations. The Catalano team believes that designing for performance, resilience, and longevity is the most potent form of environmental responsibility. They are inspired by their clients' unique lifestyles and listen intently to thoughtfully achieve their design aspirations.
Tom Catalano, AIA, founder and principal, works alongside a well-established leadership team, each with over 20 years of experience consisting of: Garrett Avery; Kerri Byrne, AIA, LEED AP; and Elena Stancheva, LEED AP. The firm is often featured in leading design publications such as Boston Design Guide, Modern Luxury, and New England Home; and has received numerous awards including Bulfinch Awards from the Institute of Classical Architecture & Art, RED Award from Luxe Interiors + Design, and Best of Boston Home from Boston Magazine.
Meyer and Meyer Architects
Address:
396 Commonwealth Avenue, Boston, MA 02215
About Meyer and Meyer Architects
Established in 1982, Meyer and Meyer Architects specializes in residential and commercial architecture and design and builds across Allston, Arlington, Auburndale, Bedford, Belmont, Boston, Braintree, and Brookline. The firm creates timeless and elegant designs that harmonize with their environment. Every project it undertakes is tailored to each client's needs, ensuring its uniqueness and functionality. Meyer and Meyer Architects has earned a reputation for its high-level designs and quality materials. It strives to create homes that will be cherished for generations, building each project as if it belongs to them.
John I. Meyer Jr. and Laura Brooks Meyer founded the company 40 years ago. The former is the firm's principal architect and offers quality design solutions that match clients' budgetary constraints. Laura is the interior designer and works closely with clients to ensure smooth collaboration on the way to achieving the architectural and interior objectives.
Peter Rose + Partners
Address:
242 East Berkeley Street, Fifth Floor, Boston, MA 02118
About Peter Rose + Partners
Situated in Boston, Peter Rose + Partners is an architecture and urban design firm that has been serving Boston and Santa Cruz for over five decades. It specializes in residential and commercial architecture and design and is internationally recognized for its award-winning work. The firm's luxurious projects include the Sert Gallery for Contemporary Art at Harvard University's Carpenter Center, the English Rose, and the Beacon Hill Kitchen. Peter Rose + Partners employs leading designers with deep expertise in shaping the built environment. The firm takes a world-leading approach to creating quality environments with minimal economic and environmental costs.
Peter Rose, Matthew Snyder, and ​Stani Iodanova direct the firm. Peter is a recognized leader in architectural design and has received numerous awards for his residential, institutional, and urban design projects. Meanwhile, Matthew had 10 years of construction experience before joining the team, and he has lectured and taught design studios at Northeastern University. Lastly, Stani is a LEED accredited architect committed to sustainability, innovation, and the environment.
Stern McCafferty Architecture + Interiors
Address:
560 Harrison Avenue, Suite 301, Boston, MA 02118
About Stern McCafferty Architecture + Interiors
Founded in 1999, Stern McCafferty Architecture + Interiors is an architecture and interior design practice in Boston. It specializes in residential and interior design, custom homes, kitchen and bathroom remodeling, home additions, extensions, and commercial architecture. The firm serves Belmont, Boston, Brookline, Cambridge, Chestnut Hill, and Lexington. During its 23 years in the business, the firm has established a reputation for bringing innovative, responsive, and elegant buildings to life. The firm's work aims to blend the built environment with the site and simultaneously reflect human needs and aspirations.
McCafferty + Architecture + Interiors operates under the leadership of David Stern and Diane McCafferty. The former has been a practicing architect for 25 years and has designed private residences, libraries, museums, academic buildings, corporate interiors, retail spaces, and office buildings. Meanwhile, Diane is an interior designer bridging the gap between the traditional disciplines of architecture and interior design. In 2020, the firm was awarded the BSA Honor Award for Residential Design from AIA.
Touloukian Touloukian Inc.
Address:
67 Batterymarch Street, Suite 200, Boston, MA 02110
Photo by Anton Grassl
About Touloukian Touloukian Inc.
Founded by Theodore Touloukian in 2003, Touloukian Touloukian Inc. is an award-winning architecture and urban design firm specializing in commercial, residential, cultural, institutional, and historical projects. It extends its services to Allston, Arlington, Belmont, Boston, Braintree, Brighton, Brookline, Cambridge, and beyond. It remains dedicated to creating socially and environmentally responsible designs. The diversity of the firm's work is framed by its knowledge and expertise, which allows it to provide valuable insight into project goals.
As president, Theodore brings 20 years of creative design insight, expertise, practical experience, and effective public speaking. He creates an environment that develops innovative and integrated design solutions that address common challenges in architecture. Under his oversight, the firm has received multiple awards, including being named one of the 2022 Top 50 Architecture Firms in Boston.
Helios Design Group
Address:
116 St Botolph Street, Boston, MA 02115
About Helios Design Group
Operating out of its offices in Boston and Denver, Colorado, Helios Design Group is an architecture and interior design practice that has been designing beautiful homes and other spaces for 17 years. It specializes in residential architecture and interior design, ADUs, custom homes, renovation, and restoration. It focuses on bringing the small details together to form a satisfying result. The firm listens carefully to clients' requirements and objectives to ensure that the team understands their needs. Its years of experience in architecture have enabled the firm to look at every problem differently, whether aesthetic, functional, or material.
Helios Design Group runs under the management of Chris Hosford. He has always been passionate about making things work and spent over a decade as an engineer. After working for several years at the Boston architecture firm Hickox Williams Architects, he opened his own firm in 2005.
Oak Hill Architects
Address:
472 Boston Post Road, Weston, MA 02493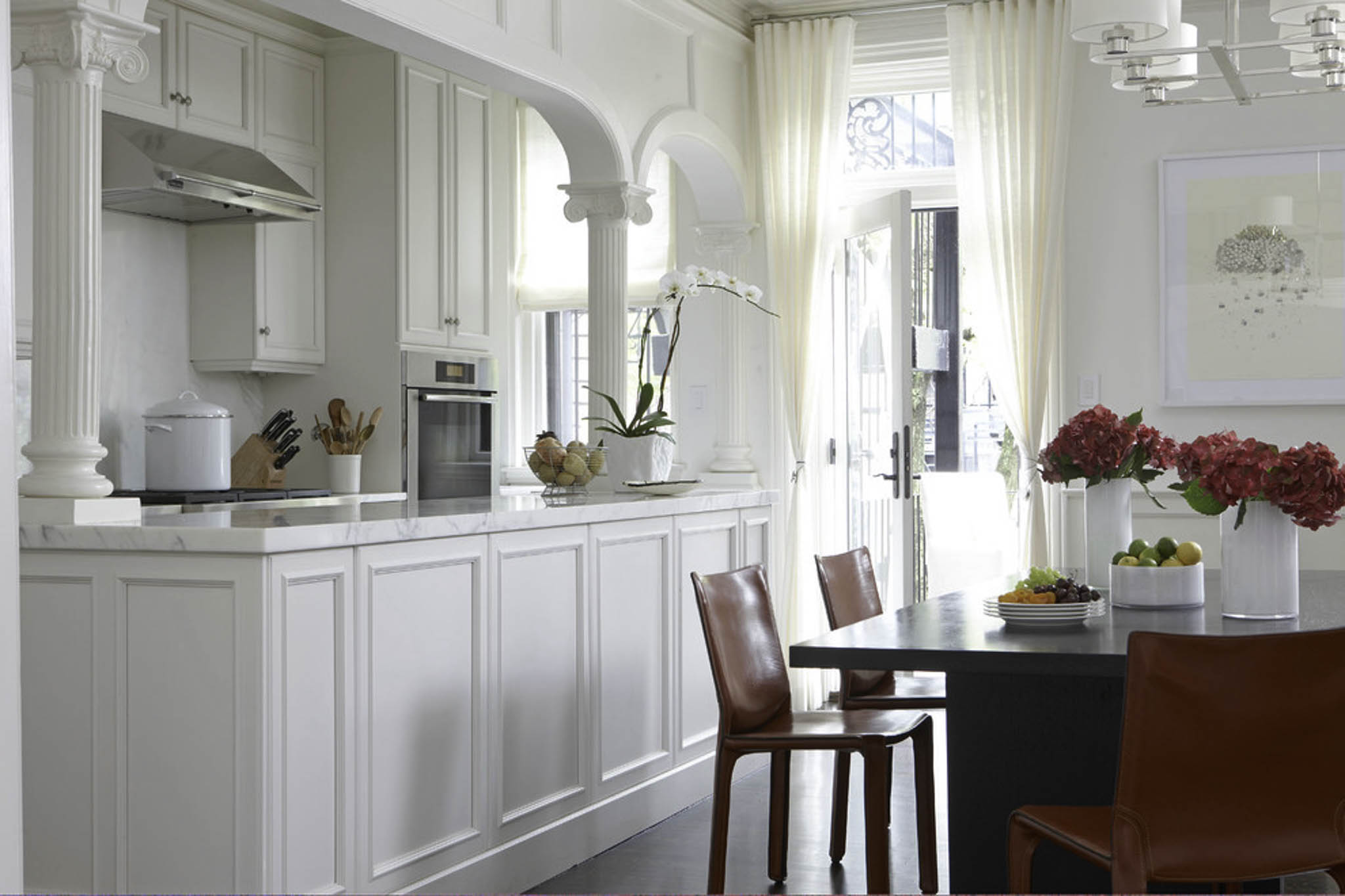 About Oak Hill Architects
Oak Hill Architects is an architecture firm that views each project as an opportunity to bring clients' visions into reality. It specializes in residential architecture and design, extensions, custom homes, remodeling, space planning, handicap-accessible design, and historic building conservation and provides those services throughout New England. Since 2004, the firm has strived to listen and work carefully with clients through every design and construction phase. The firm takes a thoughtful and collaborative approach to creating homes that reflect their customers' lifestyles and aesthetics.
Andrew J. Reck and Justin Weil lead the team. Andrew is the founding principal of Oak Hill Architects; he has 10 years of extensive experience developing high-end residential projects. Meanwhile, Justin joined the firm in 2007. He spent the first decade of his career focusing on more extensive commercial and hospitality projects. The firm was featured in numerous press publications, including Boston Design Guide and New England Home Magazine.